Available year-round* at the Brewery and in select Locations
A British-style pale ale – malt forward, subtle bitterness, and a beautiful amber hue.
Juicy East Coast IPA with tons of hops flavour, tropical fruit notes, and subtle bitterness.
Easy finishing East Coast ISA – the baby Hazy IPA!
Run of the Mill Peppercorn Saison
Franco Belgian-style saison with white peppercorn and bitter orange peel. Amber hues. Fruity and spicy.
Full bodied dry porter with big coffee and chocolate punches.
A British/West Coast style IPA. Loads of citra hops and balanced maltiness.
A clean, refreshing pilsner-style lager in the style of 1516.
This American Wheat Ale is a light, traditionally unfiltered beer, containing 50% wheat malt
Our lightly cloudy Belgian-style wit (wheat) beer shows hints of orange peel and coriander. Easy drinking on a hot day.
A British brown ale. Brewed for the everyday working Joes and Joannes.
Some of our beers are available seasonally, when the brewers feel inspired, or when the stars align.
Barrel-Aged Run of the Mill Peppercorn Saison
Our Run of the Mill Peppercorn Saison cozied up to some white wine barrels, and then was bottle-conditioned for a smooth, complex result.
Barrel-Aged Swingbridge Porter
Our Swingbridge Porter found its way into some bourbon barrels for 6 months, after which it was bottle-conditioned for four more.
Brewed in collaboration with @ghostroasted coffee, our Day Shift Mocha Brown Ale features a late addition of cold brewed Brazilian full bloom tree dried natural @DaterraCoffee, along with cocao nibs and lactose.
Electric Lotusland Cold IPA
This Cold IPA was brewed in collaboration with Silver Valley Brewing, and Legit Hops. It pours cold and crisp, like a Lager, but hits you with a big tropical fruit hoppiness from the cold addition of Lotus and Azacca hops.
A gorgeous, double soured golden ale – kettle soured with primary lager fermentation, and a secondary lactobacillus souring, after a generous addition of pears – and aged on bourbon oak for a smooth finish.
A Flandrien Oud Bruin, fermented on cherries, with Lactobacillus & Brettanomyces.
Golden Hour Pear Sour Ale
A kettle soured ale, made with golden pears, and a hint of ginger and lime. Super easy drinking sour for a hot summer day.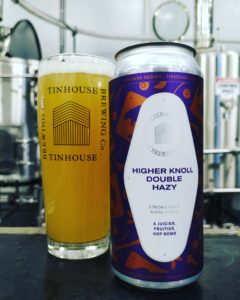 Higher Knoll Double Hazy IPA
It's BACK! The big brother to our High Knoll Hazy IPA, this is a doozy of deliciousness.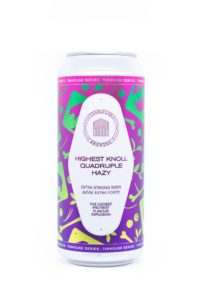 Highest Knoll Quad Hazy IPA
The biggest brother to our High Knoll Hazy IPA and our Higher Knoll Double Hazy IPA, this giant bomb of haziness in a super eye-catching can design is an extremely limited run of less than 25 cases! Try it in a "Climb the Knoll" flight (ISA, Hazy, Double and Quad)!
Hitchhiker's Rye to the Galaxy Rye IPA
Big IPA featuring the subtle spice of Rye malt and lots of Galaxy hops. Brewed in collaboration with our friends at Another Beer Co from New Westminster.
Inspired by Hyde Creek, here in Port Coquitlam, and drawing homage to Belgian Kriek lambic beers, this is a double soured seasonal ale, featuring dark cherries.
Let's Get Take-Out Thai Wit
Inspired by our favourite take-aways, with ginger, galangal, lemongrass, kaffir lime leaves.
Low Knoll Dry-Hopped Lager
This easy drinking dry-hopped light Lager was dry-hopped with Citra and Motueka Hops for a crisp tropical-citrus finish. A perfect beer for these warm late summer days.
Lunar Shift Vietnamese Coffee Stout
Brewed for Tet New Year or Lunar New Year, our take on Vietnamese Coffee (cà phê sữa đá). This style of coffee is served cold on sweetened condensed milk. We have made this beer in partnership with Ghost Roaster Coffee, a local coffee roaster out of New Westminster, with Brazil Daterra Full Bloom 100% tree dried natural coffee.
Fruity and refreshing, this peach sour with Lactobacillus and a hint of Vanilla is a sweet-tart way to finish off summer!
Smooth-bodied milk stout with cold-brewed coffee from the AFTERHOURS COFFEE PROJECT.
No.101 Barrel-Aged Roundhouse Imperial Porter
Our Roundhouse Imperial Porter was barrel-aged in Bourbon barrels for 12 months, and bottle conditioned. Toasted malt, coffee and chocolate notes, balanced with a mellow Bourbon finish. Enjoy now or cellar for later.
No.104 Barrel-Aged Saison
Our Run Of The Mill Saison that spent a year aging in Bourbon barrels generously donated by our friends at Dageraad Beer, and bottle conditioned for another 6 months.
No.131 Barrel-Aged Pear Lemon Sour Ale
Almost 2 years ago to the day, we put Golden Hour Pear Sour into Bourbon Barrels, generously gifted from our friends at Dageraad Brewing. The result is a gorgeous, easy drinking sour ale with subtle hints of bourbon, pears, and lemon.
Open-air fermented for over a year, then refermented and bottle-conditioned with Champagne Yeast.
No.34A Barrel-Aged Apricot Sour
Our No.34 Farmhouse Sour aged in oak barrels with apricots. 750mL bottles available for a limited time only!
No.34B Barrel-Aged Cherry Sour
Our No.34 Farmhouse sour barrel-aged in oak barrels with sour cherries. 750mL bottles available for a limited time only!
No.97 Barrel-Aged Cranberry Wheat
Our Wetlands Wheat ale barrel-aged in bourbon barrels, with fresh cranberries, then bottle conditioned. Lightly tart with a dry finish.
An easy drinking English Bitter Ale that's perfect for the matchday rivalry. And knowing #PoCo like we do, there's a bit of a Northside vs Southside thing goin' on.
Poco Pivo Italian Pilsner
Brewed with Adriatic pilsner grains, and lightly hopped with Saphir hops, this slightly-cloudy pilsner boasts a soft mouthfeel and easy finish. Great with food, on a sunny patio perhaps?
Roundhouse Imperial Porter
This rich, bold Porter is sure to keep you warm through these rainy winter days.
Short Game Strawberry IPA
A summery take on an IPA, real strawberries make this IPA subtle-ly sweet-tart. Contains lactose.
Shoulder Season Cranberry-Thyme Sour Ale
A kettle soured ale, made with cranberries and thyme. A nice fall treat that pairs well with comfort foods.
A collaboration with Dageraad Brewing, this dark French saison features notes of star anise and a hint of black pepper.
Unleash the Kritten! Oatmeal Pale Ale
This amazing Oatmeal Pale Ale was developed and brewed by the badass women of Tinhouse Brewing celebrates and supports the KPU Diversity in Brewing program.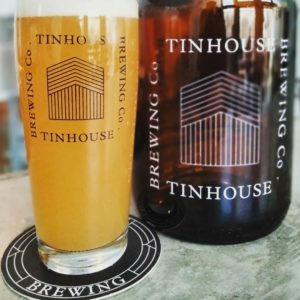 Our Wetlands Wheat Ale blended with Cranberry, Orange and Lemon Juice. This delicious and refreshing blend comes in at 4.0% ABV, and is available ONLY in the tasting room while it lasts.
Where the Wild Beers Are IPA
This bold wild IPA was brewed in collaboration with our friends at Escarpment Labs, using their Optimus Primary Brett-forward yeast blend, and was open fermented for two months.
Back for 2022! A traditional Octoberfest beer, our Vienna Lager has a beautiful caramel colour, well-rounded malt profile, and subtle hop bitterness for a very drinkable, balanced beer.