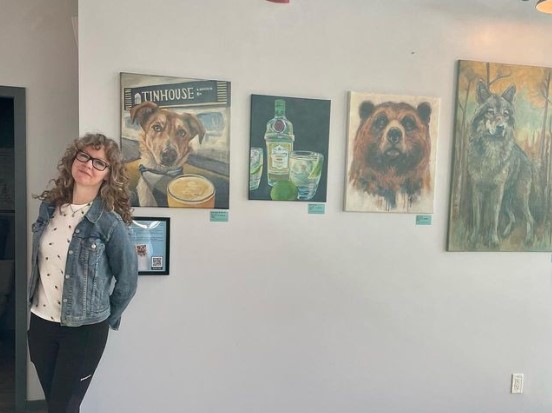 Featured Artist: Jeni McKay
Jeni McKay is a local artist in the Greater Vancouver area where she was born and raised. Working with acrylic on canvas, she brings spirit and life to the flora and fauna of the BC west coast.
Inspiration finds her while exploring the diverse and beautiful Vancouver area and capturing the landscapes we live and play in but Jeni's main theme of work consists of wildlife and pets. She is influenced by the unfiltered emotions of the animals we love and how they impact our lives.
Follow Jeni on Facebook and Instagram!